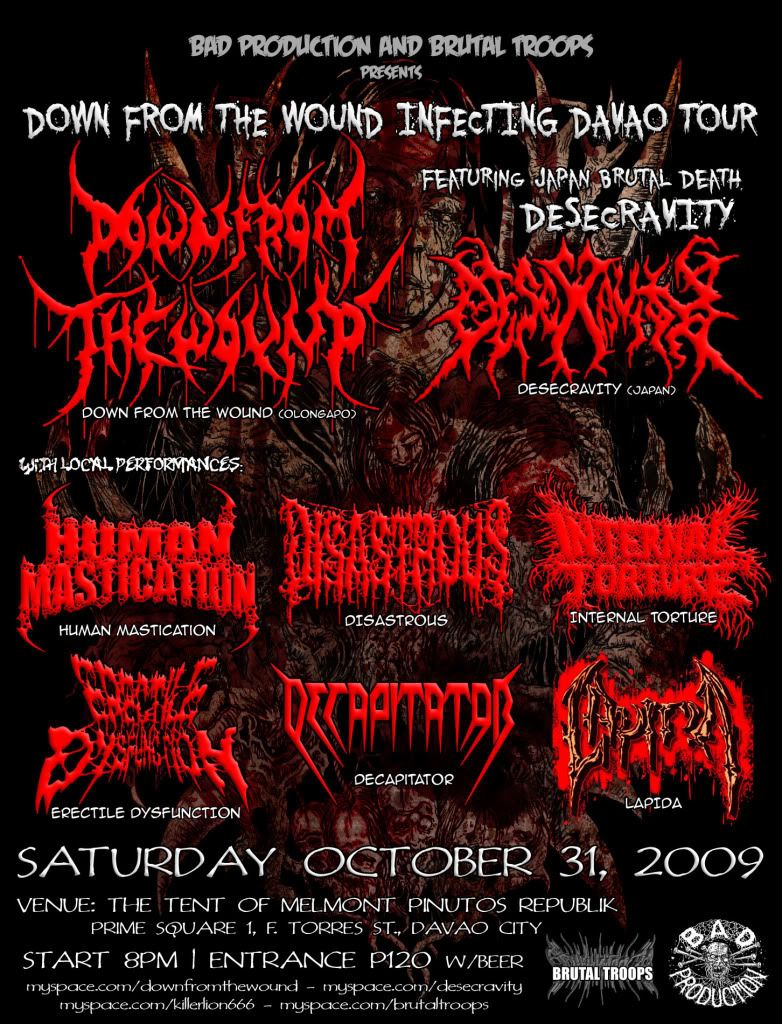 GIG: Down From The Wound Infecting The Davao Tour
Featuring Japan Brutal Death Metal band, Desecravity
.
with local performances by:
Human Mastication, Disastrous, Internal Torture, Erectile Dysfunction, Decapitator and Lapida.
Saturday, October 31, 2009 | Venue: The Tent Of Melmont Pinutos Republik, Prime Square 1, F.Torres St., Davao City
8:00 PM | Damage: Php 120 w/ beer
Brutal Technical Grindcore from Philippines!
Want to score their EP? Fvck! Cuntact 'em now!
Rust Phantom Myspace
For orders and shits, contact
Berdugo Records - berdugorecords@yahoo.com
Pus Vomit Myspace
|
Berdugo Records Myspace
|
In Dark Purity